I did a search in the forums with different variations of the subject line and came up with nothing so I started this new topic.
It doesn't seem to be currently possible, so can we get a new feature that allows you to have multiple profiles for the Auto-Organize Files dialog: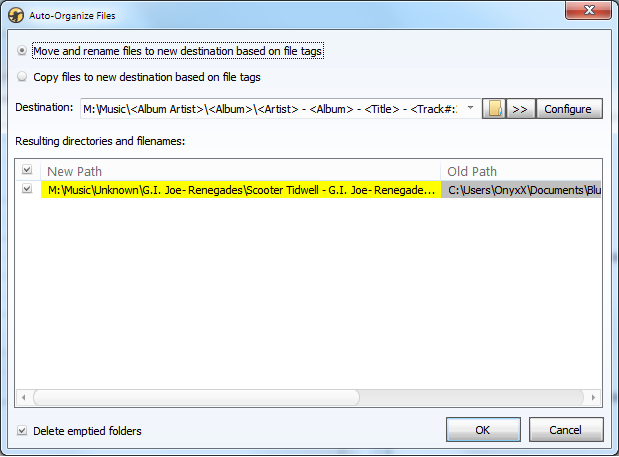 I want to be able to have different auto-organize profiles based on Media Tree Item nodes and/or Extension file types. I already like how I can auto-organize files individually (single/muti selected), though I also would like this to be a global setting that I can make from the Options dialog.
Thank you!