Sorry it's me again

I just did a check for unsynchronised tags in my library and about 100 tracks from 1 artist came back showing that the replaygain tags were not synced.
So I did the usual cntrl S and synced the tags - rescanned for unsynchronised files and they all came back again.
So I cleared the tags using tools\ clean tags and synced again - rescanned and they came back again

So I powered up mp3tag and looked at the tags
All the replaygain tags has the correct info even though MM was saying they were not synchronised however I noticed that the track no's were in the form of x/y
eg 1/9 (track 1 of 9).
This was not being displayed in MM which was showing the track no as 1

So I delved a little deeper and changed track 1 to 1/9 in MM - checked in mp3tag and the track no was now showing 1/9/9

So I then selected the whole album and deleted all the track numbers in MM which resulted in mp3tag now showing the track tags as /9
So it would appear that:
That MM is ignoring "/xx" not displaying tracks no's with /XX part.
Is getting confused in that it is then reporting that it is the replaygain tags which are not synchronised.
Here is the MP3Tag view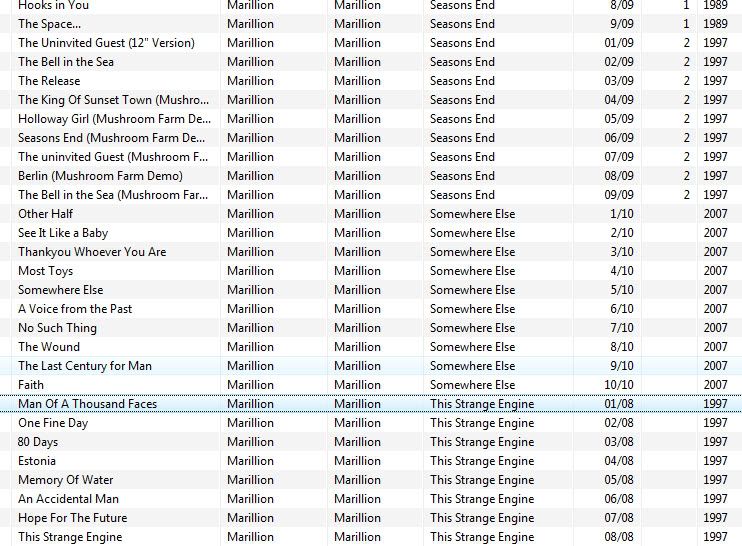 And MM4
I also checked with MM3 and that has the same problem so it appears not to be a new "feature"