Browse Addons
MediaMonkey Addons
MediaMonkey Addons let you customize and extend MediaMonkey to meet your needs. Most addons can be installed by simply downloading and running them. For additional info please refer to our knowledge base.
Featured Addon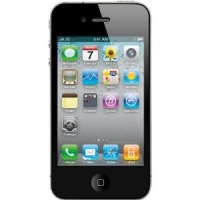 An iPhone/iPod plugin is included with MediaMonkey. This plug-in supports most iPhone and iPod devices, including the iPod Touch, iPod Nano, iPod Classic, iPod Shuffle, and older iPods such as the iPod mini and iPod Video. It syncs audio and video files and related properties including Album Art, ratings, volume leveling information (known as 'Soundcheck' on the iPod), play history, as well as Playlists. Note: v4.0.1 of the plugin does not support iOS 5 devices. For more details, and solutions, see: '
iOS 5 Compatibility
'.
By Ventis Media, Inc
Submitted by rusty
Updated 13/06/2011
Version History / Details
172992 Downloads
Version History / Details
Version:

Updated:

13/06/2011

License:

Proprietary

Works with:

Media Monkey 4 - 4.9

Changes:

This is a link to the current version of MediaMonkey 4, which bundles this plug-in.