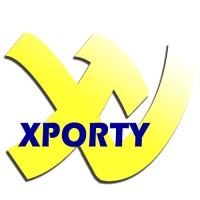 XPORTY is a MediaMonkey script that will put you in complete control of the folder and file structure -and hence the playing order- on your target device when exporting tracks.

XPORTY 's features are:
9 different folder modes which let you determine the folder/file structure on the target.
Support for popular and classical music.
Use genre codes to enhance your listening experience.
Use playlist names, abbreviated playlist names and playlist presets.
Use the playlist track order and control the track numbering convention.
Control the track format.
Extensive error handling.

All settings can be changed by simply changing the name of your MediaMonkey playlist; it is not necessary to edit the script itself.
The script comes with a comprehensive, 100+ page manual that consists of two parts: how to organize your music collection properly and how to use XPORTY.
By FunnyFish
Submitted by FunnyFish
Updated 15/02/2012
Version History / Details
14741 Downloads
Version History / Details
Version:

Updated:

15/02/2012

Size:

2.98 MB

Works with:

Media Monkey 3 - 4

Changes:

 

 

The installation ZIP file comes with:

The XPORTY manual, XPORTY.PDF.
The XPORTY script, XPORTY.TXT.
The release notes, XPORTY.RelNotes.XLS
A readable version of the script, XPORTY CR.TXT.

The manual contains all you need to know about installing and using the script, but can also be used as a stand-alone tutorial onhow to organize and tag your tracks in order to get the most out of your precious music collection.