Fine tune MediaMonkey 5's audio and video. For more, including Winamp compatible plugins, see the MediaMonkey 4/5 category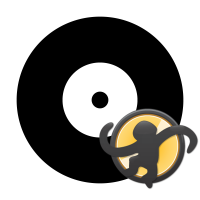 This is a legacy addon, created before MediaMonkey 5 included CD burning functionality.
The addon is no longer needed for its original purpose, but is still available as it allows you to send tracks from MediaMonkey 5 to MediaMonkey 4 to perform other operations on the tracks aside from CD Burning (e.g. if you wish to burn a data CD, OR perform an operation on the tracks with an addon that is only available for MediaMonkey 4).
Select the desired tracks.
Right click, Send to -> CD/DVD (Burn using MM4)...
MM4 will then open with the tracks added to the Now Playing list.
Select the tracks in Now Playing. Send to -> CD/DVD/BD (Burn)... to open the CD burning wizard.
By Ventis Media, Inc.
Submitted by drakinite
Updated 13/04/2022
Version History / Details
2689 Downloads
Version History / Details
Version:

Updated:

13/04/2022

Size:

2.3 KB

Works with:

Media Monkey 5.0.2
Compatible with MediaMonkey 5 only!
MediaMonkey 5 can play, cast, or encode most audio/video formats using codecs already installed on your system. If you don't have certain codecs installed, this plugin adds support for:
Playback of aac (.m4a, .m4b), h.264 (.mp4, .m4v, .mkv), mpeg4 (.avi), + flash, .mov, and mpeg
Encoding/conversion to aac (.m4a), alac, h.264 (.mp4, .mkv), and mpeg4 (.mp4, .mkv)
Video subtitles (.srt files)
Codecs in the trial version are limited to 30-days of operation.
By Ventis Media, Inc.
Submitted by jiri
Updated 28/08/2022
Version History / Details
44563 Downloads
Version History / Details