Google-Translate
Hi Guys,
These are my perfectly working synchronization settings between laptop and mobile phone via USB cable.
The specifications of my devices take please my signature.
I would like to say that the fields ALBUM and ALBUM-INTERPRET are empty for me.
Look: MMW / extras / options / external devices - mark your mobile phone and then "configure"
FIG 1) ALL automatic activities I have disabled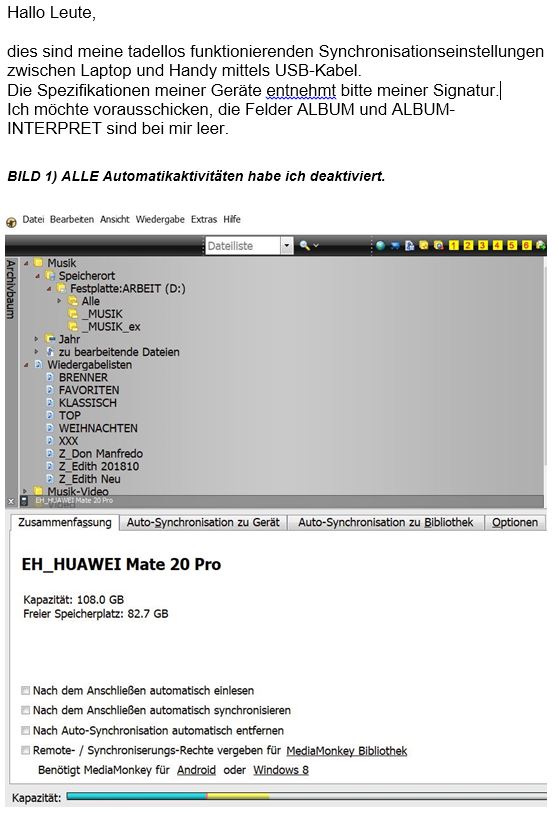 FIG 2) I do NOT use sync from the phone to the PC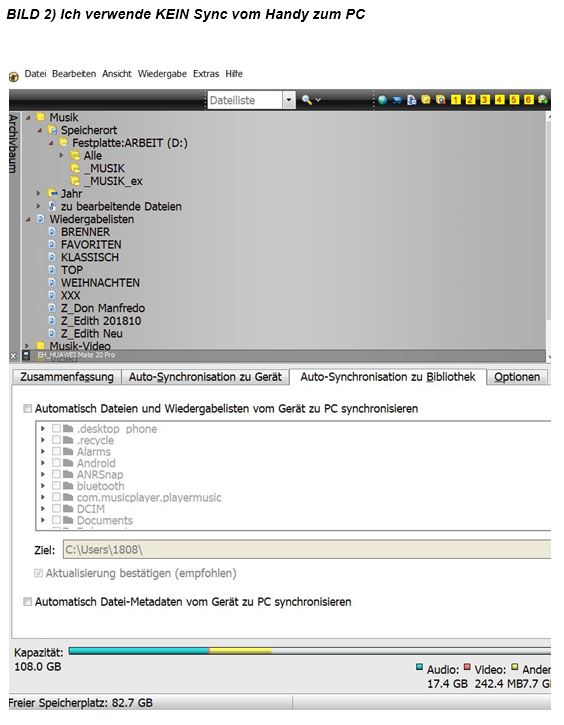 FIG 3) NO auto-conversion for the target device (mobile phone)
The files are copied 1: 1 from the laptop to the target device (mobile phone)
If this option is used, EVERY file will be converted - Time spent: only God knows that alone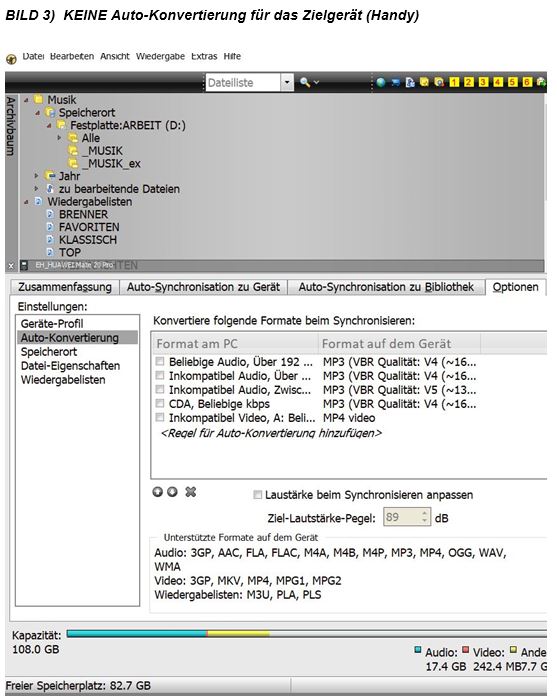 FIG 4) MEMORY AT THE MOBILE:
I have only music (.mp3) to sync and have opted for the default phone folder "Music".
The filename is variable. I chose the filename according to the one of my MMW on the laptop. (NO album folders, NO subfolders)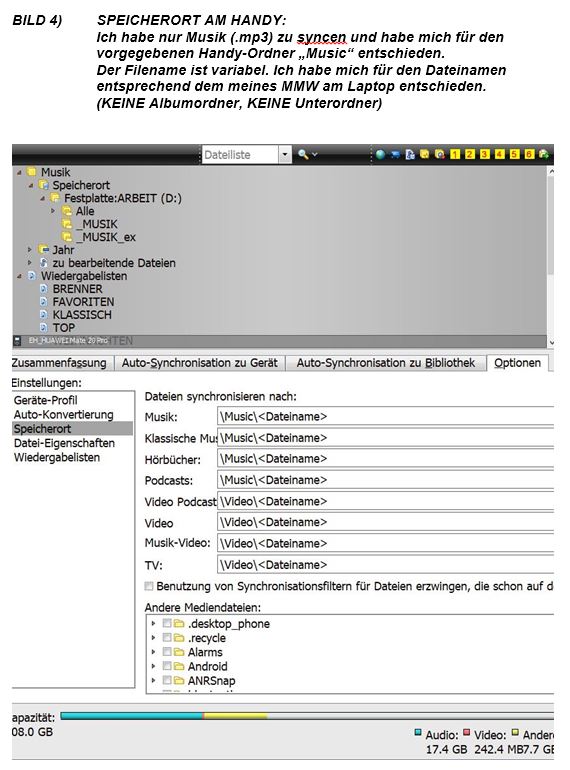 FIG 5) I do not use album art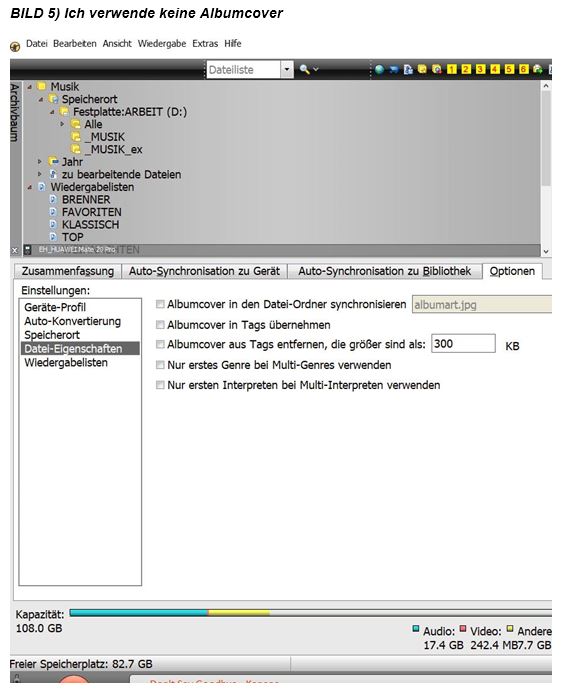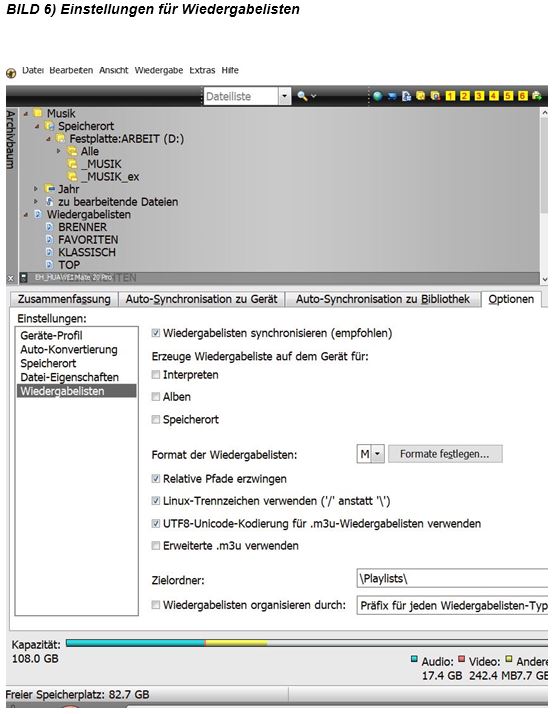 TEST 1)
On the phone is not a playlist and not a single song. I ONLY want to sync ONE particular playlist.
This list contains 574 of a total of 2,555 music tracks and these 574 are all available on the phone after syncing.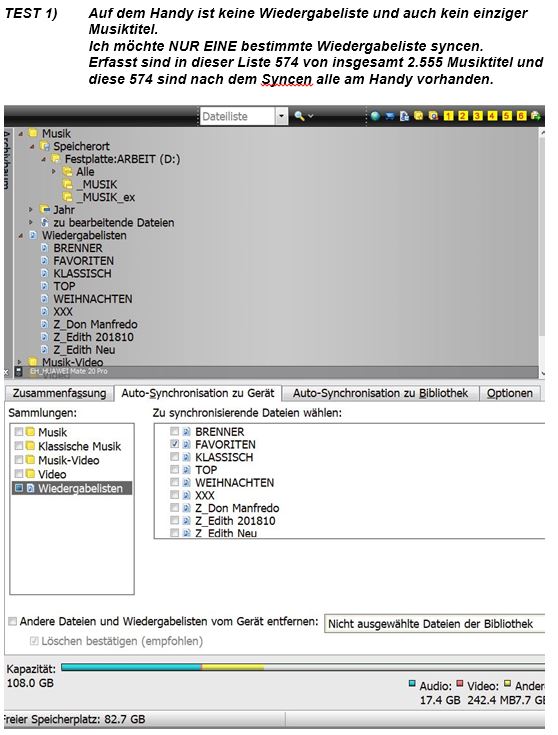 TEST 2)
Now I synce the remaining music files from my laptop folders: _MUSIK and_MUSIK-ex and in fact exactly these 1.981 music files are transferred to the mobile phone (duration: approx. ½ hour)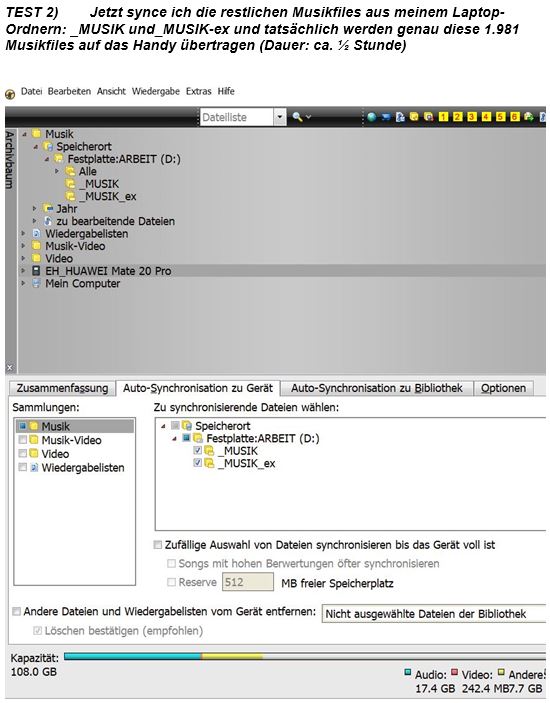 TEST 3)
on my laptop under MMW, I changed the genres of a title from the playlist and another title from the folder _MUSIK and gesynct with both settings below. Behold, only 2 songs with the correct genre were synced. (Time required: 2 seconds)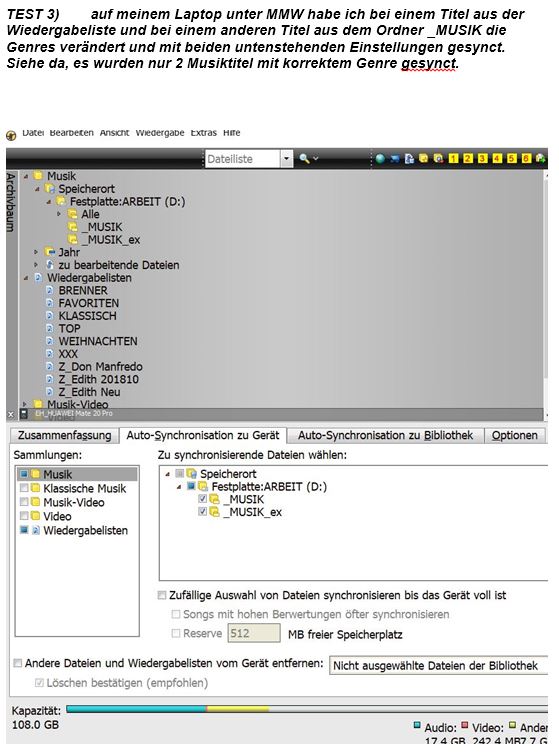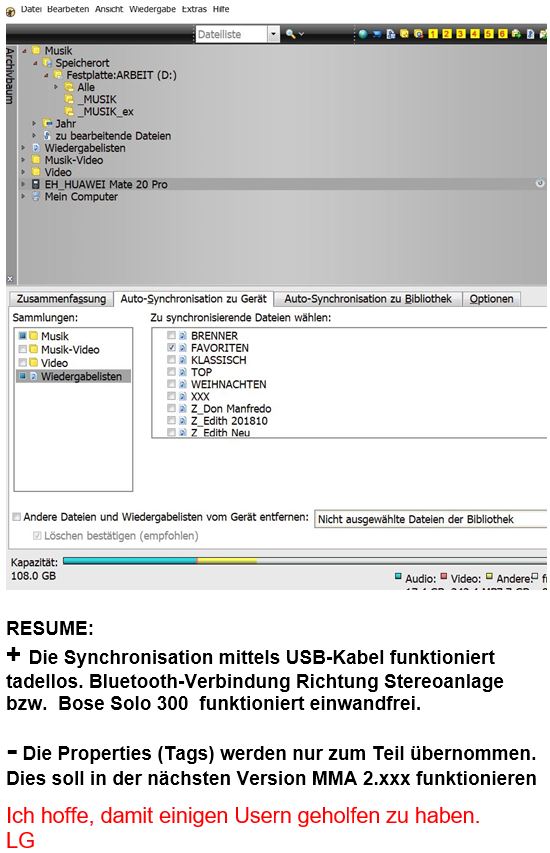 RESUME:
+ Synchronization via USB cable works perfectly. Bluetooth connection towards stereo or Bose Solo 300 works perfectly.
- The properties (tags) are only partially adopted. This should work in the next version MMA 2.xxx
see also :
https://www.mediamonkey.com/wiki/index. ... oid_device
I hope to have helped some users.
LG
13.2.2019: Overall, the first time syncing of 2,555 music files took about 1 hour.
Furthermore, today I changed 5 new songs and at about 30 old titles tags - duration: 2 minutes