== Carbon ==
About
: Made with some elements of an old skin for Windows.
Includes InfoPopup box, horizontal MicroPlayer, matching themes for MonkeyRok, LyricsViewer and Enhancer 0.17 plugins.
Features: Resizeable horizontally, standard 5 playing buttons, MUTE button, Close and PlayingList buttons on Mini and Micro Players.
MicroPlayer width can be changed by editing MicroPlayerH.ini file. (Instructions are in the file).
Main Theme (click image for high resolution):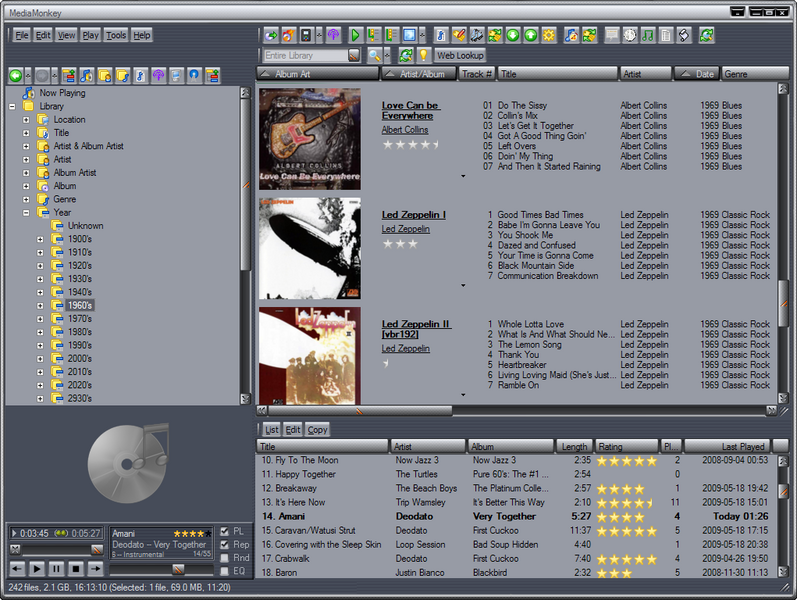 Some elements: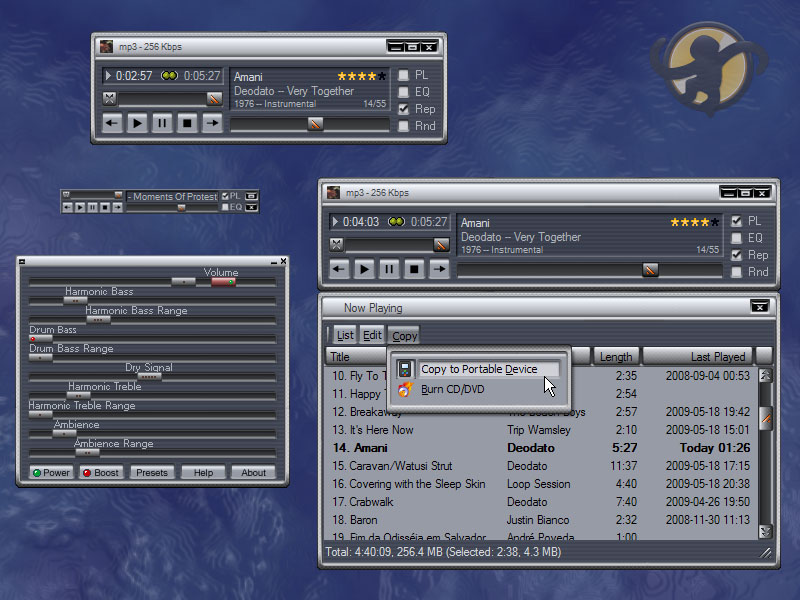 == Carbon Stone ==
Main theme with MonkeyRok and LyricsViewer (click image for high resolution):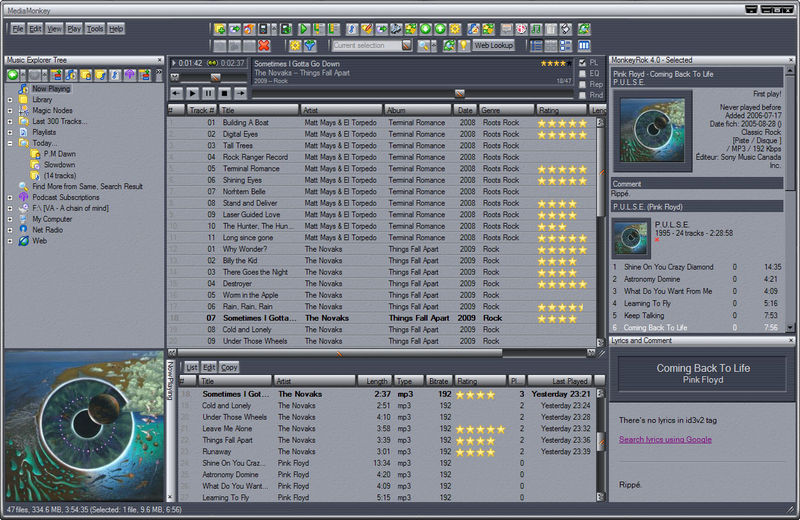 == Carbon Stone Technicolor ==
With 8 additional recolored versions made by
Jagged
, this is an impressive package of 9 skins!
---------------------------------------
History:
2009-06-18 = Carbon SkinPack v1.0 first release
2009-06-19 = Carbon Stone SkinPack v1.0 and blue wallpaper
2009-07-06 = Carbon Stone Technicolor SkinPack v1.0
2010-05-09 = MonkeyRok 5.1 theme updates
*NEW*
---------------------------------------
NOTES:
Skin Package includes skins for MediaMonkey, MonkeyRok 4.x, LyricsViewer and Enhancer.
Blue Wallpaper is a zip file containing bitmaps files in 3 different resolution formats.
Downloads:
via MediaFire
:
Carbon SkinPack
|
Carbon Stone SkinPack
|
Carbon Stone Technicolor SkinPack
|
Blue Wallpaper
Carbon for MR 5.1
|
Carbon Stone for MR 5.1
|
Carbon Stone Technicolor for MR 5.1
via FileFactory
:
Carbon SkinPack
|
Carbon Stone SkinPack
|
Carbon Stone Technicolor SkinPack
|
Blue Wallpaper
Carbon for MR 5.1
|
Carbon Stone for MR 5.1
|
Carbon Stone Technicolor for MR 5.1
---------------------------------------
Enjoy :~)
Eyal