MonkeyTunes DACP Server for iPhone/iPod/iPad/Google Android
MonkeyTunes - DACP Server for iOS/Android/Win7Phone/Nokia
MonkeyTunes is a Digital Audio Control Protocol (DACP) Server for MediaMonkey to allow remote control of your music anywhere in your house. Digital Audio Control Protocol (DACP) is the protocol used by iTunes for two-way remote control with Apple Remote. The problem is that I don't use iTunes, I use the wonderful MediaMonkey for my huge music collection of over 70,000 songs. I originally wrote my own iPhone client called iMonkey but it could never stand up to the features of Apple Remote for iTunes. MonkeyTunes now bridges the gap giving the full power and beauty of the Apple Remote with the power of MediaMonkey! Google Android users are not left out as TunesRemote+ and Hyperfine Remote for iTunes can be found on the Android Market and have 100% compatibility with MonkeyTunes.
MonkeyTunes Website: MonkeyTunes
Note: MonkeyTunes is a commercial plugin available as a 20 use trial version. It is available for purchase for 10$ if you decide you like it enough to purchase it!
Screenshot on iPhone: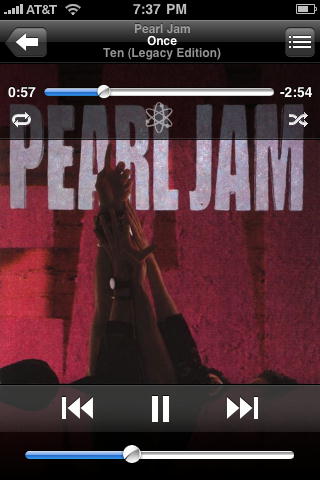 Screenshot on an iPad: