I made a new script.
If I am sitting on my sofa and control MM with my Android remote app, I want to know some information about the current song I hear. I am to lazy for looking on my phone and the way to the computer monitor to long. Therefore I made this plug-in.
This plugin speaks some information about the current song at its start. You can configure 10 different masks with custom text with place-holder for some song properties:
Title, artits, album, album artist and rating
. A delay separator between different spoken parts for a more natural pronunciation is integrated. The information can be spoken simultaneously or the music can be pause during speaking.
Configure the plugin in the options dialog under the player-sheet. Enable/Disable it in the main-menu under the Play entry.
The script uses the windows SAPI text-to-speech function. All installed voices can be used.
Download it from the link in footer. Next days I will make upload to the MM plugins.
Here you see its configuration dialog.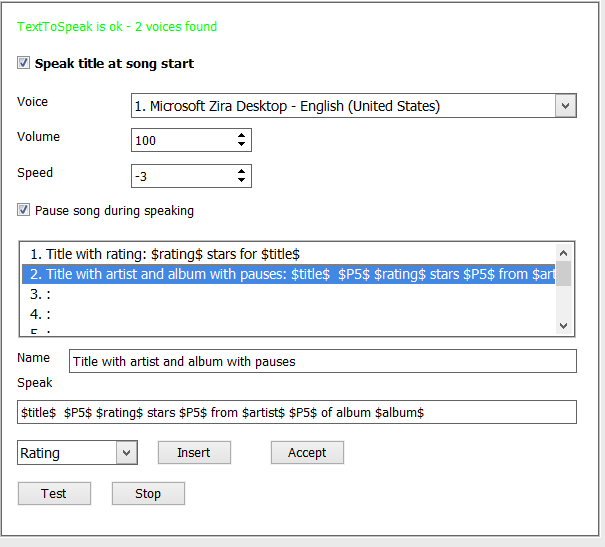 Im am very interested in additional free voices for Windows. I you find a download link please contact me.