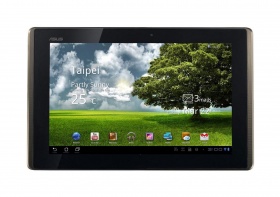 All input formats have been added, without the bitrates, so you can be very flexible.
Audio inputs will be converted (using MediaMonkey Gold) if they do not fall into the supported files available. This automatically occurs at 192kbs MP3 - if a file is very low quality (<128kbs) and incompatible, it will be converted at 128kbs mp3.
This set up should work for all eeePad models - I use an TF101, and I see no reason why it should not.
By SacredSkull
Submitted by SacredSkull
Updated 10/07/2012
Version History / Details
8735 Downloads
Version History / Details
Version:

Updated:

10/07/2012

Size:

745.75 KB

Works with:

Media Monkey 4.0 - 4.9